Mare Nostrum
The old saying that 'all good things come in threes' might be a cliché with no particular logic to it, but as a way to describe the virtues of Mare Nostrum, it's right on the money. Twelve years ago, Sardinian trumpeter Paolo Fresu, French accordionist Richard Galliano and Swedish pianist Jan Lundgren, all from the upper echelons of European jazz, formed their trio. Each has his roots in the musical tradition of his home country, and each has used it to develop his own musical language. These are musicians who bring their individuality and inspiration to a multitude of projects in modern jazz, and so transcend borders and connect genres. All three men have poetry in their playing. Their love of melody binds them together, and does so more than ever in this new third album.
In fact, "Mare Nostrum III" completes a trilogy of albums. Right from the beginning of their decade-long collaboration, the group has had the idea of recording an album in each of their home countries. They made the first in Italy in 2007, and it took these busy musicians until 2016 to go to France and to record the second. Their third destination was Sweden, and the Nilento Studio in Gothenburg. "Once again," says René Hess, the Swiss producer of the album, says, "it was a pure pleasure to see the sheer ease with which Paolo, Richard and Jan can create such great music."
The first thing the listener notices is the natural, spontaneous way the thread of the musical conversation unfolds. Their affinity in soul and spirit is immediately recognizable. This group of equals is a version of Europe which is united, democratic, and brings everything together. Each of the three contributed four original compositions plus a favourite piece. It is mostly possible to work out by listening who has written the pieces, and yet the trio translates into a common language; it's a language which all have a thorough understanding of, and a genuine feeling for.
The album begins with Richard Galliano's "Blues sur Seine". It's a plaintive piano melody reminiscent of Satie, or possibly Grieg. It's joined by a veiled trumpet line before high notes from a lamenting accordion take over. Paris is in there, but so are fjords, Mediterranean shores and Basin Street in New Orleans. The whole thing is pure simplicity and enchantment. Characteristically Italian pathos then emerges in Fresu's "Pavese", in a natural frame of spontaneous soundscapes. Lundgren's "Love Land" has lively, cheerfully intertwining voices and a catchy theme that conjures up the magic of Swedish folklore. Then all three bring their persuasive lyricism to two of the most bittersweet melodies ever written, Michel Legrand's "The Windmills Of Your Mind" and Eduardo Di Capua's "I'te vurria vasà".
Three pieces follow that in each case deal with a very personal memory. With the wonderful "Le Jardin des Fées", Richard Galliano honours the memory of his compatriot and friend, the much-missed great jazz violinist Didier Lockwood. In "Del Soldato in trincea" Paolo Fresu recalls one of his favourite films, Ermanno Olmi's "Torneranno i prati". And Jan Lundgren strolls through the streets of "Ronneby", the small Swedish town where he grew up, with a strongly rhythmic blues-infused folk music melody. All three then bring Quincy Jones' love theme from the film "The Getaway" back to their own shores. Then follows Fresu's concentrated "Human Requiem", played entirely on muted trumpet, and the slow sustained concentration of Galliano's "Letter To My Mother". In the final tracks, Lundgren's "The Magic Stroll", reminiscent of the musicals, and Richard Galliano's classically inspired "Prayer", with the feel of rolling along on the waves of the ocean, these three exceptional musicians have found a perfect symbiosis.
With "Mare Nostrum III", Paolo Fresu, Richard Galliano and Jan Lundgren have once again created a wonderful ballad album. Through their music they rise way above that old discussion about whatever "jazz" might be nowadays. What they have achieved instead is to bring the sound of Europe to life.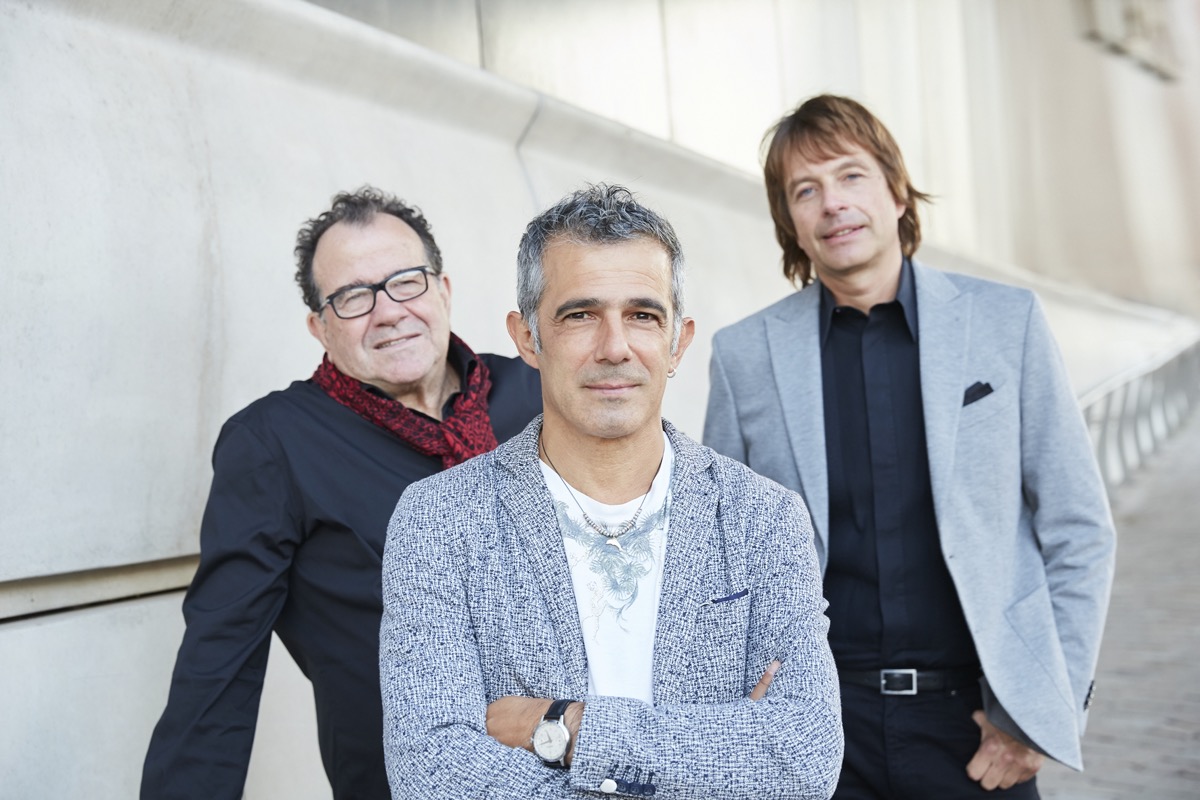 Mare Nostrum III, Photo ACT – Steven Haberland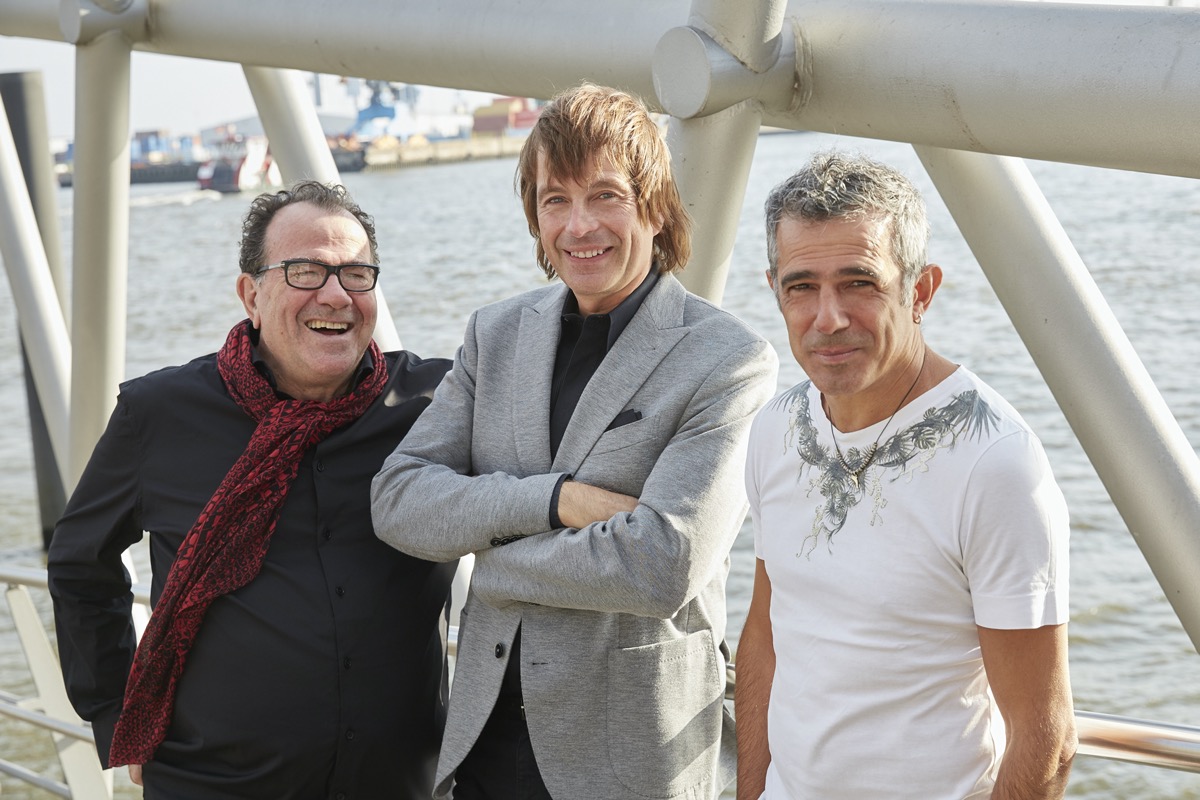 Mare Nostrum III, Photo ACT – Steven Haberland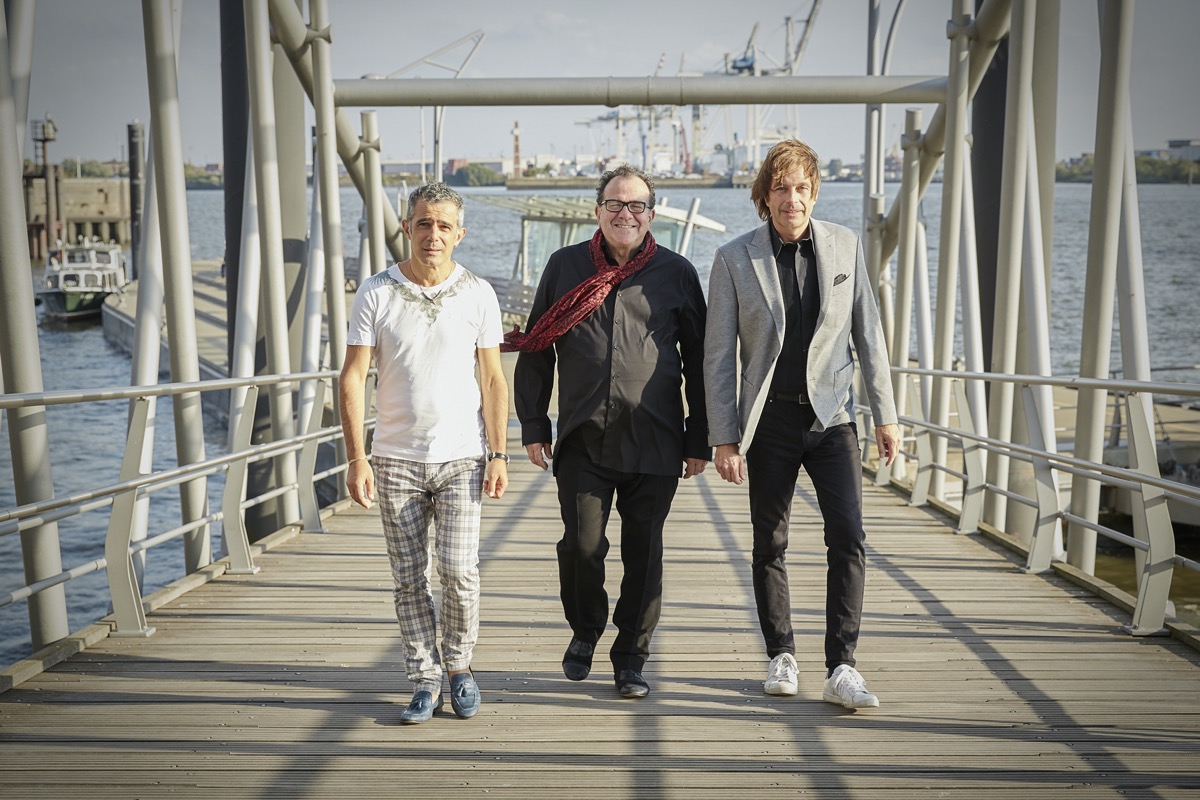 Mare Nostrum III, Photo ACT – Steven Haberland